Reach the right customers.
At exactly the right time.
People are using your product, but you don't know what they're doing or when to reach out. Groundswell empowers your sales team with just-in-time notifications and account prioritization based on product usage insights. Never miss another great sales opportunity.
What can Groundswell do for you?
No matter what role you play in your Sales organization, Groundswell helps you optimize your product-led sales motion.
Account Executive 👩🏽‍💼
Work smarter, not harder.
Identify which of your target accounts are most likely to convert and reach out to them at exactly the right time.
Sales Leader 👔
Supercharge your sales pipeline.
Fill your pipeline with the highest quality opportunities and ensure your reps never miss a beat on their target accounts.
Revenue Operations 🧙‍♂️
Turn best practices into repeatable workflows.
Identify the product usage signals that are most important to your business and build high-impact sales workflows around them.
Growth / Product 📈
Operationalize product qualified leads (PQLs).
Drive revenue by turning your product into a well-oiled lead generation machine for your sales team.
From product usage to closed won
Groundswell gives you real-time visibility into how your target accounts are using your product. So you can focus on the opportunities that are most likely to convert.
1

Identify

key usage events that are specific to your product

2

Monitor

when your target accounts reach important product milestones

3

Prioritize

your outreach and blow your quota out of the water 🌊🌊🌊
Just-in-time notifications in Slack
Let's face it. The last thing you need is another tab open in your browser. That's why Groundswell meets you where you are—in Slack. Except this is one channel you'll never mute.
Get notified of key product milestones

Be the first to know when your target accounts reach important milestones in your product.

Focus on the next best action

Every notification comes with a clear call to action, so you're never left wondering what to do next.

Too busy to act now? Set a reminder

Your accounts don't operate around your schedule. Use reminders to make sure nothing slips through the cracks.
Account prioritization in Salesforce
As a salesperson, you live in Salesforce. Fortunately, so do we. With Groundswell, you'll never have to check another internal dashboard to know what your target accounts are doing in your product.
Identify your most engaged accounts

Automatically sync key product metrics to your Salesforce accounts so you always know who to call next.

See rich context on product usage

When you reach out to your target accounts, it's helpful to have context on what they've been up to in your product.

Generate reports based on product usage

Until now, your Salesforce reports have been missing a key ingredient—product usage. No longer.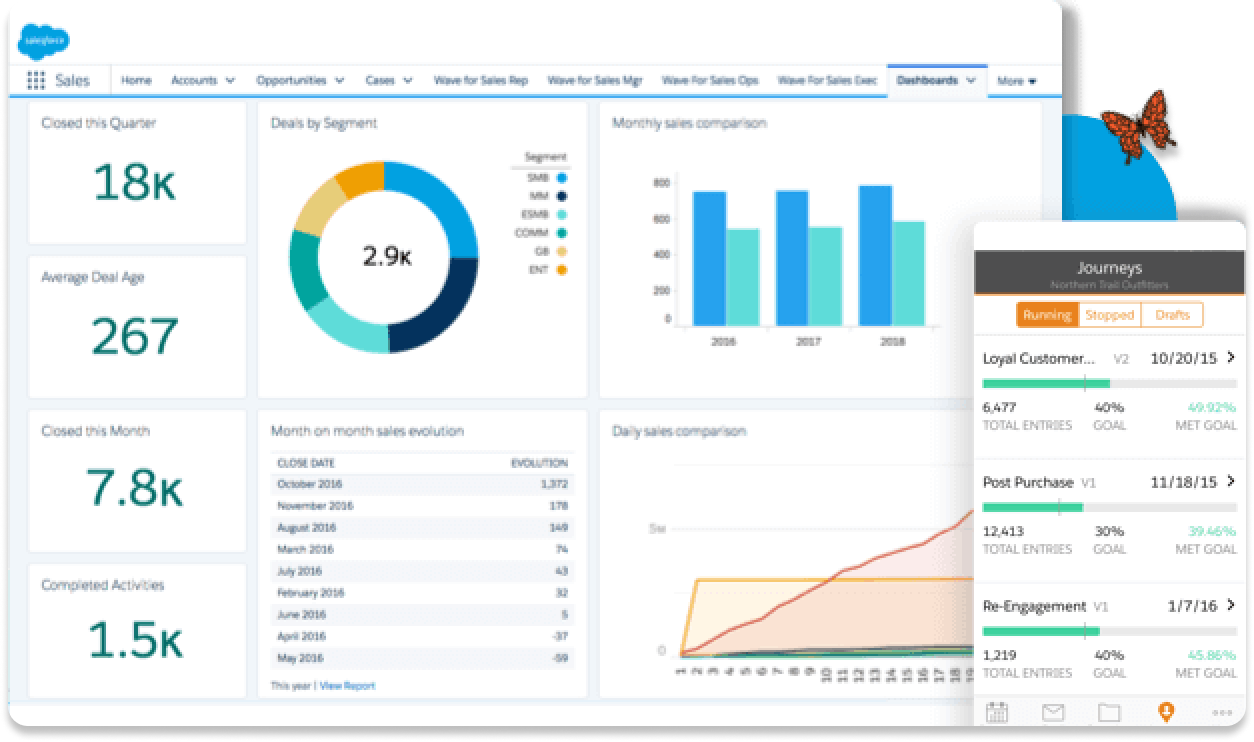 Configure everything from one place
As Revenue Ops, you can configure everything your reps need—from product usage signals to Slack notifications—using our no-code interface. No engineers required.
Identify product usage signals that matter

Separate the signal from the noise by bubbling up the most impactful events that customers complete in your product.

Build high-impact workflows in Salesforce and Slack

Our no-code interface means that arming your sales team with workflows based on product usage insights is just a few clicks away.

Operationalize product-led best practices

Enabling your sales to operate in a product-led environment has never been easier. Get started quickly and iterate over time.
Manifesto
Try before you buy.
This deceptively simple concept has turned the world of enterprise SaaS upside down.
The ability to use (and get value from) a SaaS product before buying it is no longer a nice-to-have. Customers expect it.
This trend, combined with the desire to reduce customer acquisition costs and condense sales cycles, has driven companies to adopt product-led growth (PLG)—the idea that your product should be the primary driver of customer acquisition, activation, engagement, retention and expansion.
Interestingly, best-in-class product-led companies like Zoom, Slack and Atlassian actually combine PLG with a more traditional top-down sales motion—a strategy called product-led sales.
The challenge with this combined approach is that customers often interact with a product dozens or hundreds of times before engaging with the sales team. Without context on these interactions, salespeople are flying blind.
That's where we come in.
Groundswell solves this problem by empowering product-led sales teams with real-time product usage data and rich context to help them identify opportunities and prioritize outreach.
Instead of adding yet another product to the sales stack, we meet reps where they already are—in Slack and Salesforce—by bubbling up the most critical information about the companies and people they care about most. At exactly the right time.
In this new product-led world, the role of sales is to help customers be successful in the product, and guide them through their buying journey. We believe product usage data is key to improving the quality of these interactions, and that this new way of operating is a win-win for companies and their customers.
If this sounds like a world you want to live in, please join us. Let's build this world together.
ground·swell | ˈɡroun(d)ˌswel |
noun [in singular]
1. a buildup of opinion or feeling in a large section of the population: an unexpected groundswell of support developed.
2. a large or extensive swell in the sea.
What if my company doesn't use Slack and Salesforce?

We hear you. We had to start somewhere, but trust us when we say this is just the tip of the iceberg. We have big plans for future integrations with all of your favorite tools.

How does Groundswell know which accounts to monitor?

When you connect to Salesforce, we automatically identify your target accounts and only send you notifications for the accounts that you own.

Where does Groundswell get product usage data from?

We integrate with Segment, the industry standard for tracking product usage events. Not sure what this means for you? Drop us a line and we can help.

What if my company doesn't use Segment for event tracking?

There may be another way for you to use Groundswell. Send us an email and we can explore your options together.

I have some ideas. How can I give feedback on what you're building?

We'd love to hear from you! Please send us an email.
Experience Groundswell.
Request a demo today.